For year 2 of the Widener garden (read about year 1 here), Susan the branch manager let us use some of the library's grassroots funds (funds collected from late fees and donations to the library) to build an even bigger and better garden than the one we had last year. Everyone worked very hard to build a hay bale structure about 6'x 6′ in size, and then fill it with dirt. I was really impressed with everyone's commitment and focus – kids as young as 6 or 7 put in a couple straight hours of serious labor and stayed engaged through the entire process. We got to use cool tools like various shovels and the library's wheelbarrow.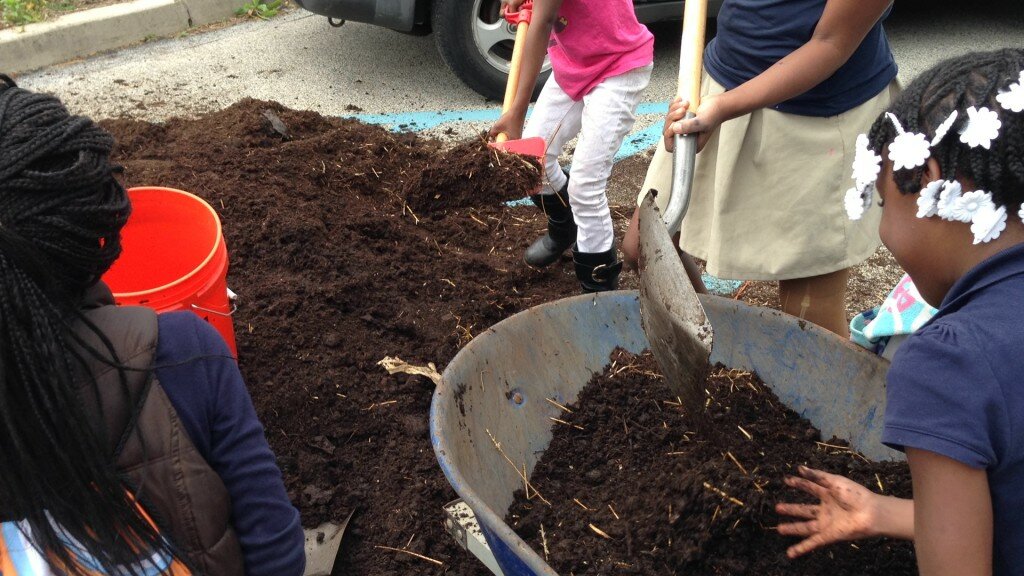 Then we planted seeds based on a group brainstorm, diligently watered our garden, and patiently waited for things to sprout.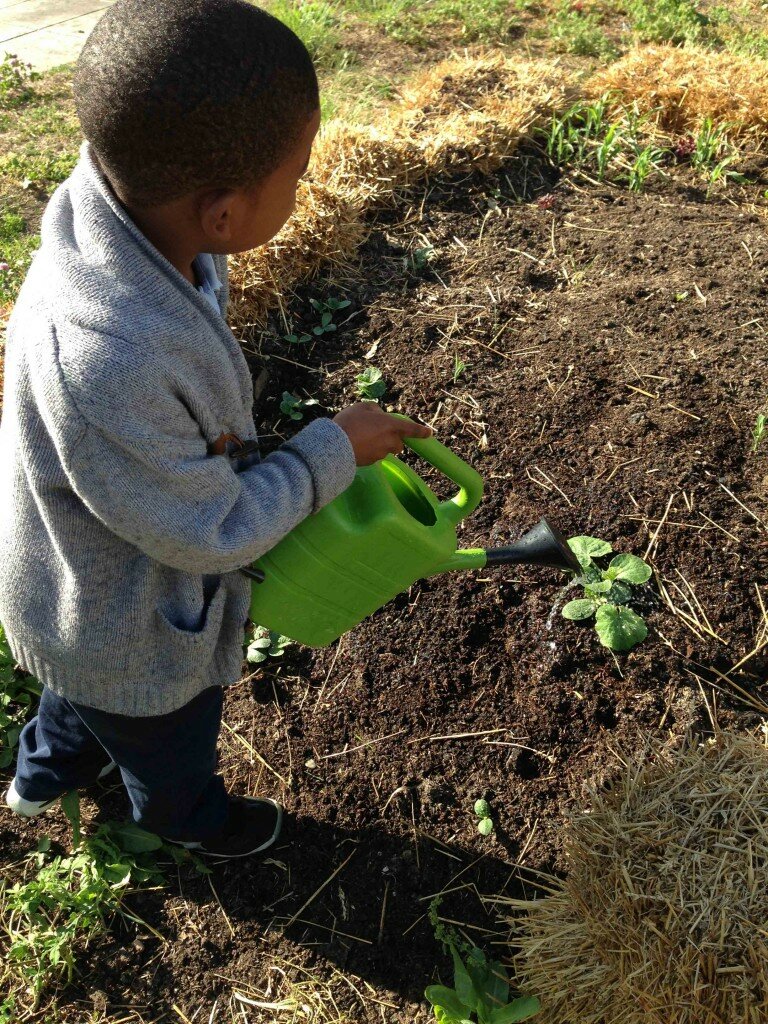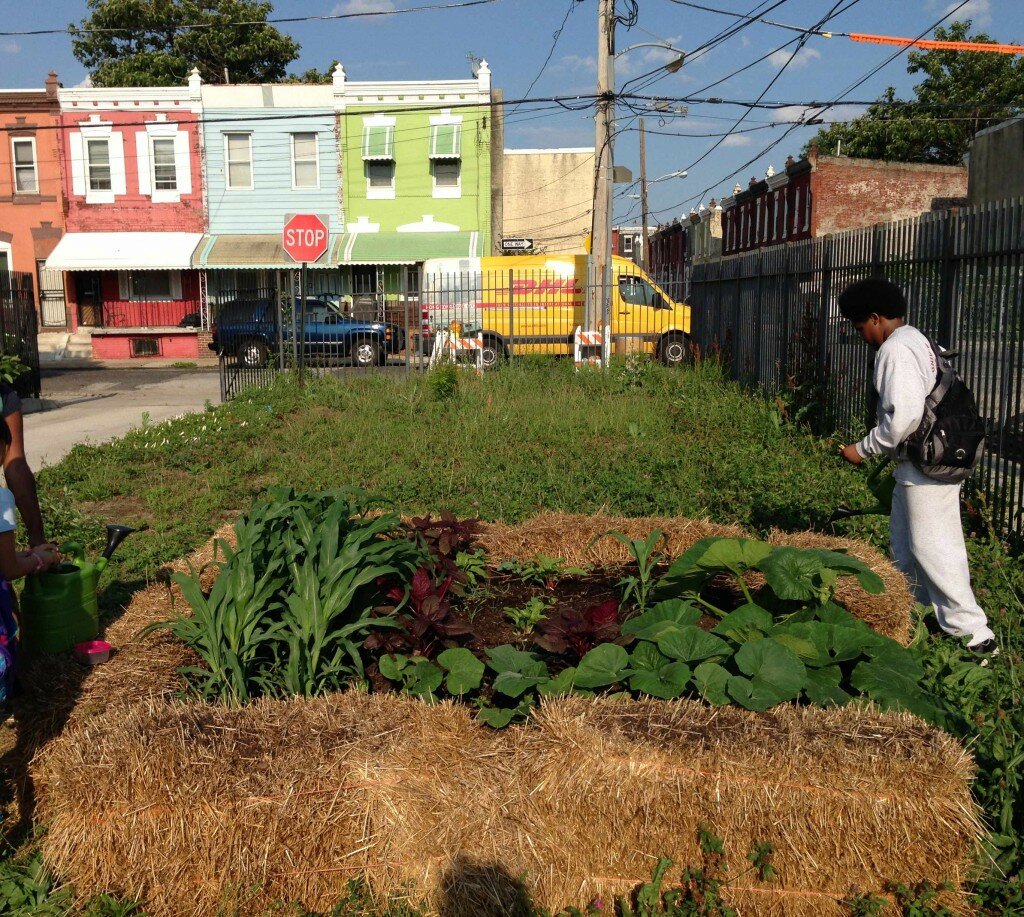 Despite an extremely hot and dry summer, we successfully grew giant pumpkins, multi-colored glass gem corn, red amaranth, and some rainbow chard. We celebrated Halloween early by making masks and doing a photoshoot with the huge pumpkins.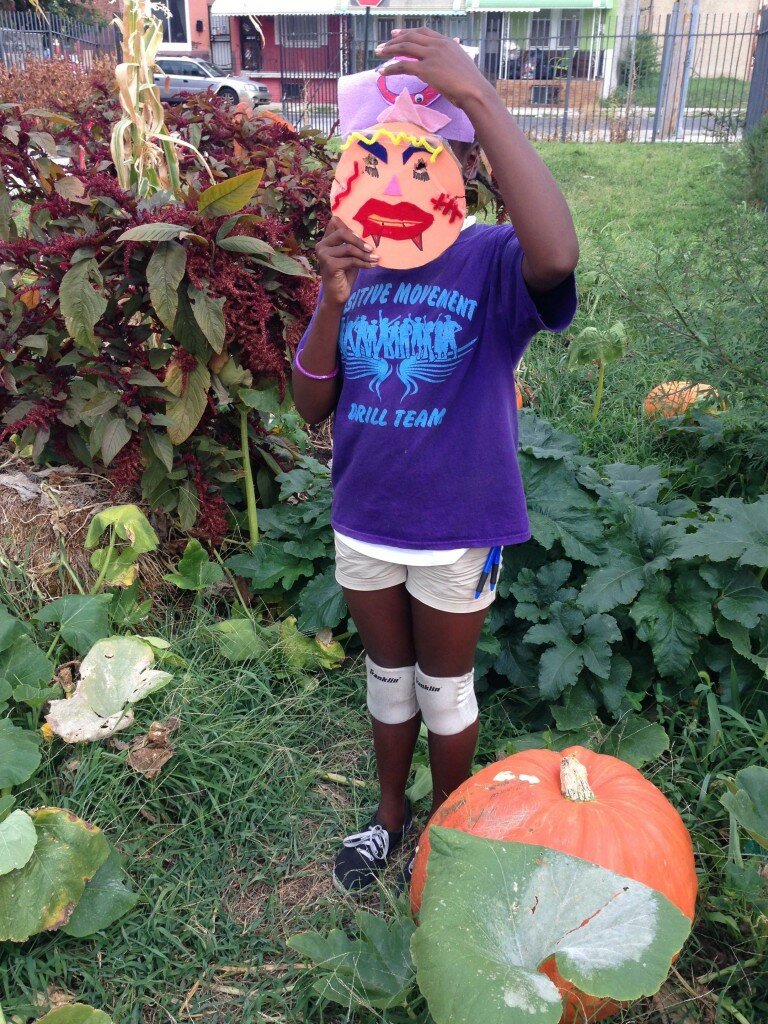 A couple kids got to take small pumpkins home, but because the giant ones were way to heavy for anyone to carry or even roll home, we ended up smashing them and burying them in the garden as compost for the next round of planting.
We enjoyed our corn by popping it in the library's kitchen!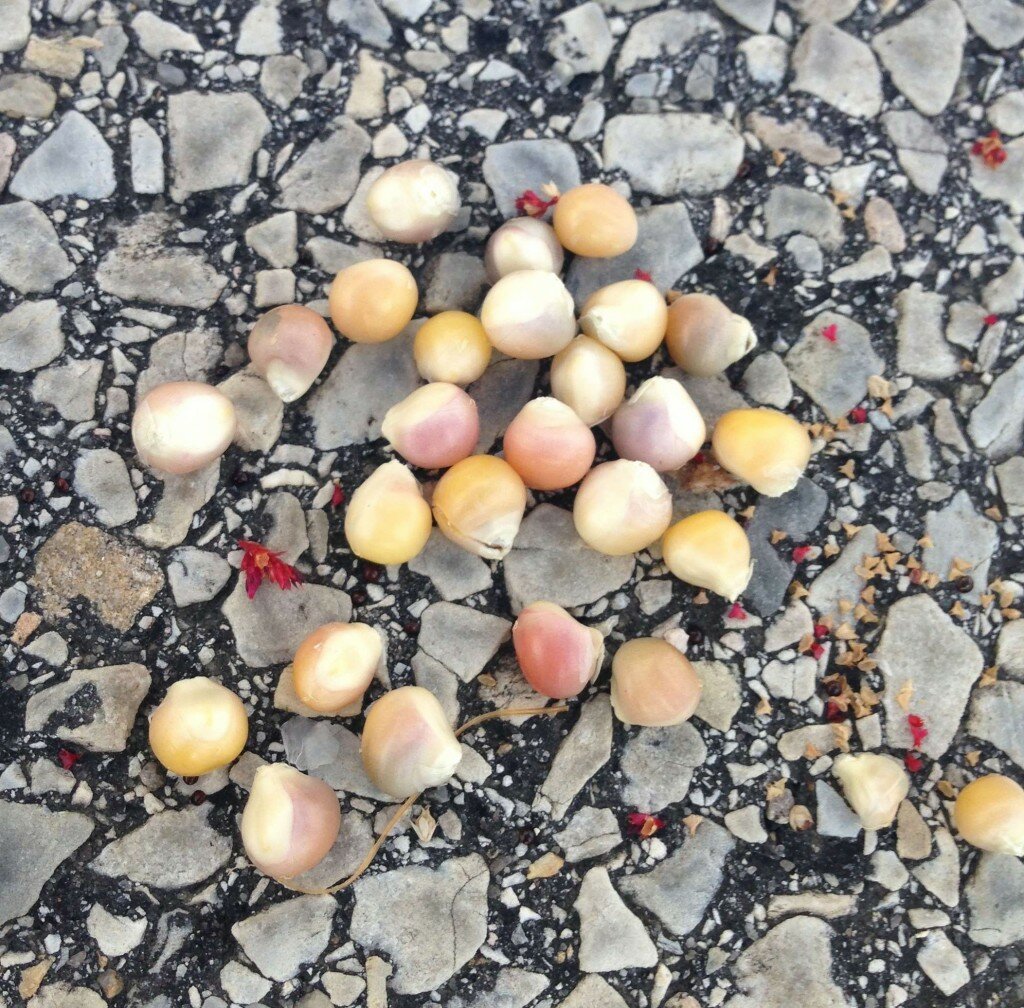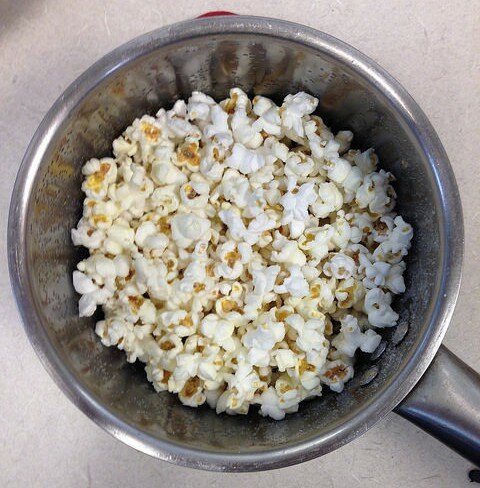 Now we have cleared our garden and are getting ready to build a simple greenhouse, plant some new seeds, and see how they fare through the fall and winter.