This past spring, a visiting artist's workshop on terrariums inspired us to build ourselves a hay bale garden at Widener library. I asked a program participant who worked on the garden all summer to reflect on what she learned and she created this animation:

Although we planted a wider variety of plants, we had most success with growing sunflowers and pumpkins. In part this was because the sunflowers literally overshadowed everything else and the smaller plants had really limited exposure to the sun. This happened because I didn't enforce any kind of specific plan when we were planting the seeds, which meant that everyone just stuck everything wherever they wanted to. It worked out totally fine and I'm always happy to succumb to the kids' excitement about an activity because I think they are already spending so much time in hierarchically oriented, strict spaces. That said, in the future I may do things a little differently and work with them to create a planting plan before we actually head outside and get our hands dirty.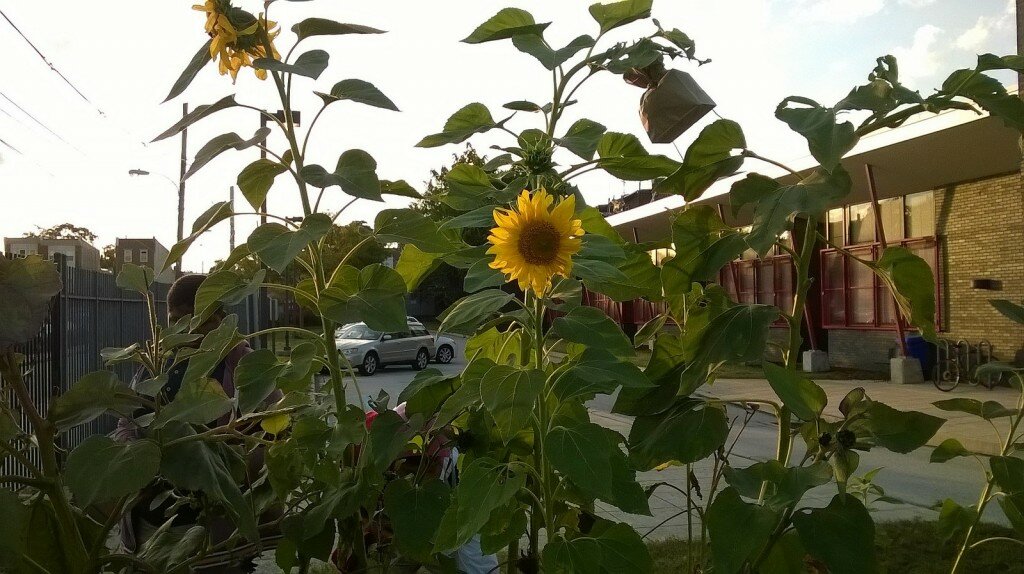 From my perspective, one of the best things about the garden was that the kids got to experience an entire long-term process – from actually building the garden, to planting the seeds, caring for the growing plants, harvesting the bounty, and even to saving some seeds that we could plant again in the spring.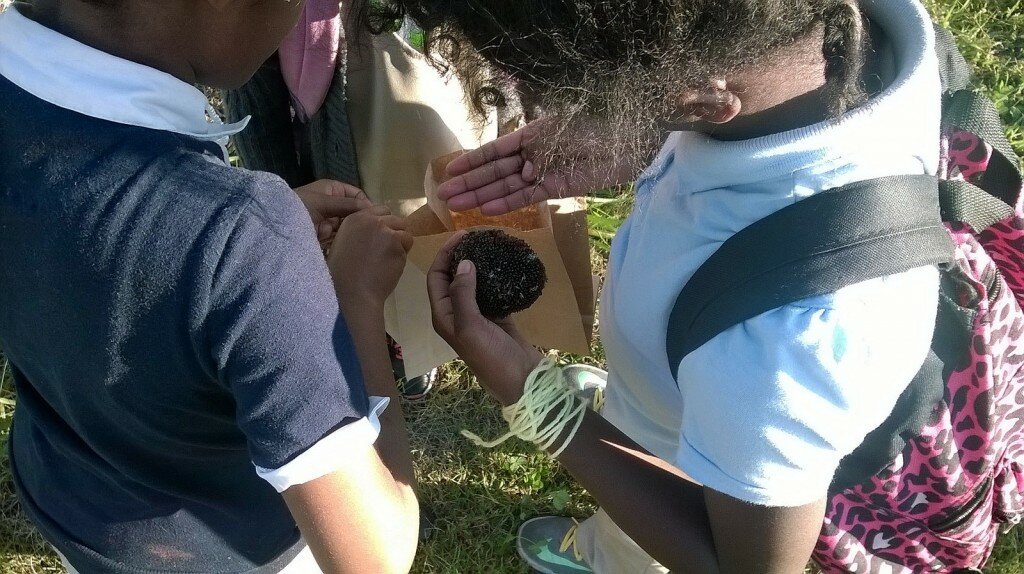 Everyone took a lot of ownership – they built a fence and signs around our baby pumpkins, weeded, covered the sunflower heads with paper bags to keep away birds and squirrels as the seeds approached maturity. By the end everyone got to take home a sunflower stalk and we raffled off our two pumpkins in October (we grew three, but one mysteriously disappeared).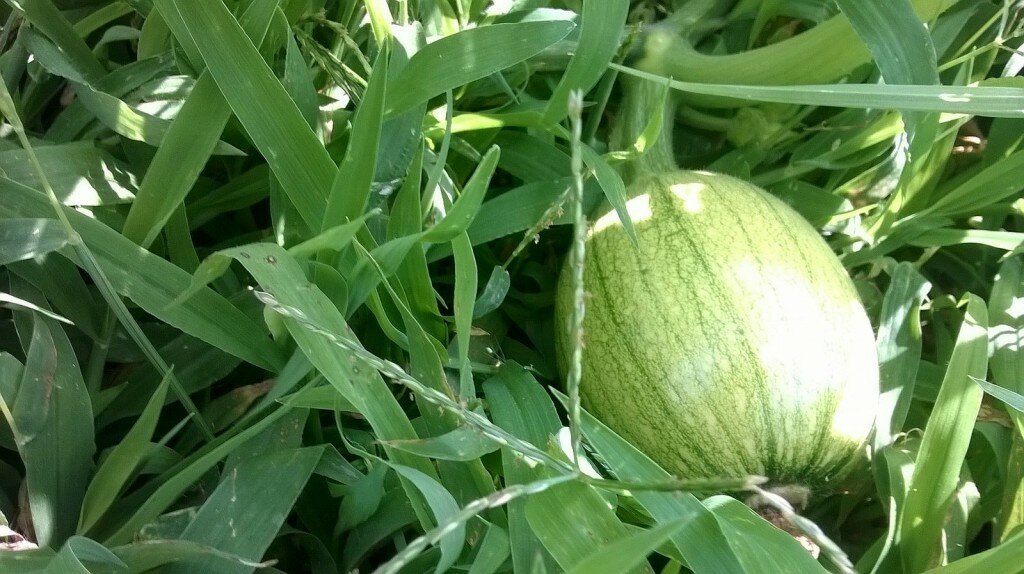 Probably everyone's favorite part though was the watering. Summer programming was intense – I was usually the sole mentor in a group of 20+ 5-14 year olds. At the end of 2.5 hours indoors, it was great to be able to say "let's go outside now!" People could cut loose, be loud and release energy as they watered our plants and sometimes each other… Going outside on the regular also made us realize that we could use the outdoor space for other messy projects like a baking soda/vinegar volcano and paper maché mask masking.