This spring, Maker Jawn Artist in Residence Jared came to Widener for four sessions and taught us how to make terrariums. We planted in old jars, bottles and other no longer needed household glass containers and then decorated the terrariums with sculpey creations.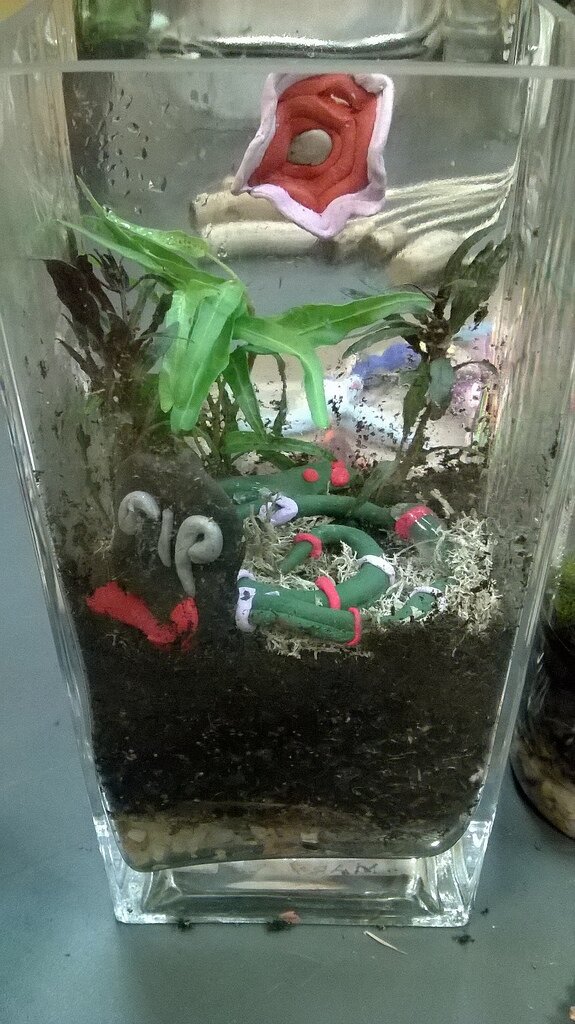 Since Widener has a fenced in back parking lot/green area we were able to take this dirt-involving activity outside and work in the sun. The kids responded really positively to working with plants so we decided to do a larger project that would build on the knowledge and skills we gained during Jared's residency.
After chatting about this idea with the library's manager we decided that the most inexpensive, simple and fun option was to build a hay bale garden. Everyone worked together to shape the garden and move all the compost and dirt into place within the hay bale structure. The bales were deceptively heavy, so lots of strategizing and teamwork were necessary to get everything in place.
Some of the kids were a little hesitant about getting their hands dirty at first, but soon everyone was happily digging and discussing worm poop.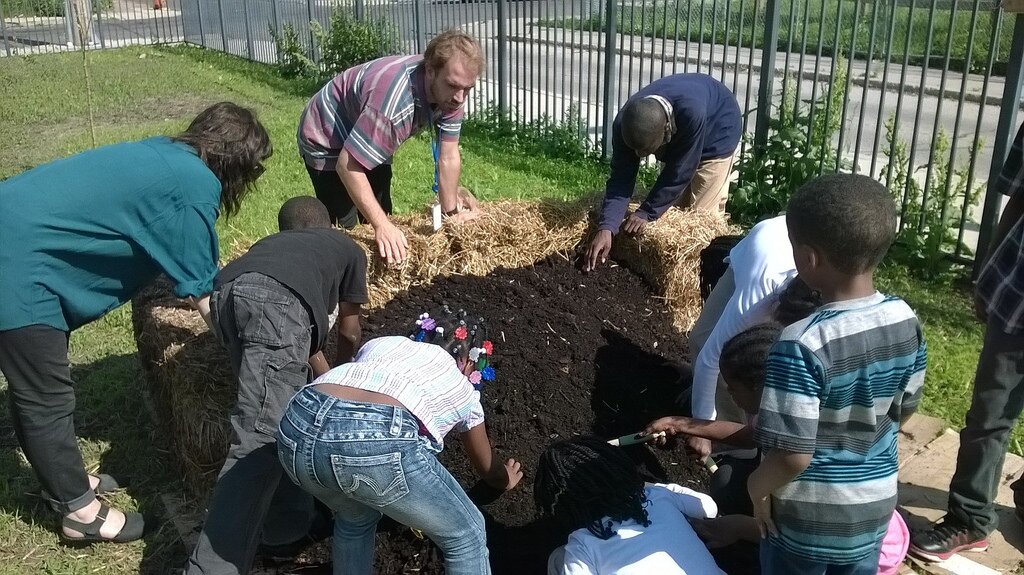 We planted flower seeds. Since the garden idea developed organically from Jared's residency, we got a bit of a late start and didn't get the seeds in the ground until the end of May, when the residency was wrapping up. Accordingly, we picked seeds that we could plant directly into the garden outdoors kind of late in the game and still have the plants blooming by the end of July or August. We're growing various calendulas, sunflowers, chamomile, and a couple pumpkins, which if things work out as planned, should be ready for carving, decorating, and lighting up with LEDs in the fall!
Maker mentor Bobby, who played a big part in developing this idea and making it happen, turned the seed planting into a science experiment. The kids mixed the compost in half of the garden with fill dirt and left the other side only compost. We hypothesized about which side will have better growth and are now waiting for the results. Happily, a few days after planting, things are starting to sprout up on both sides of the garden.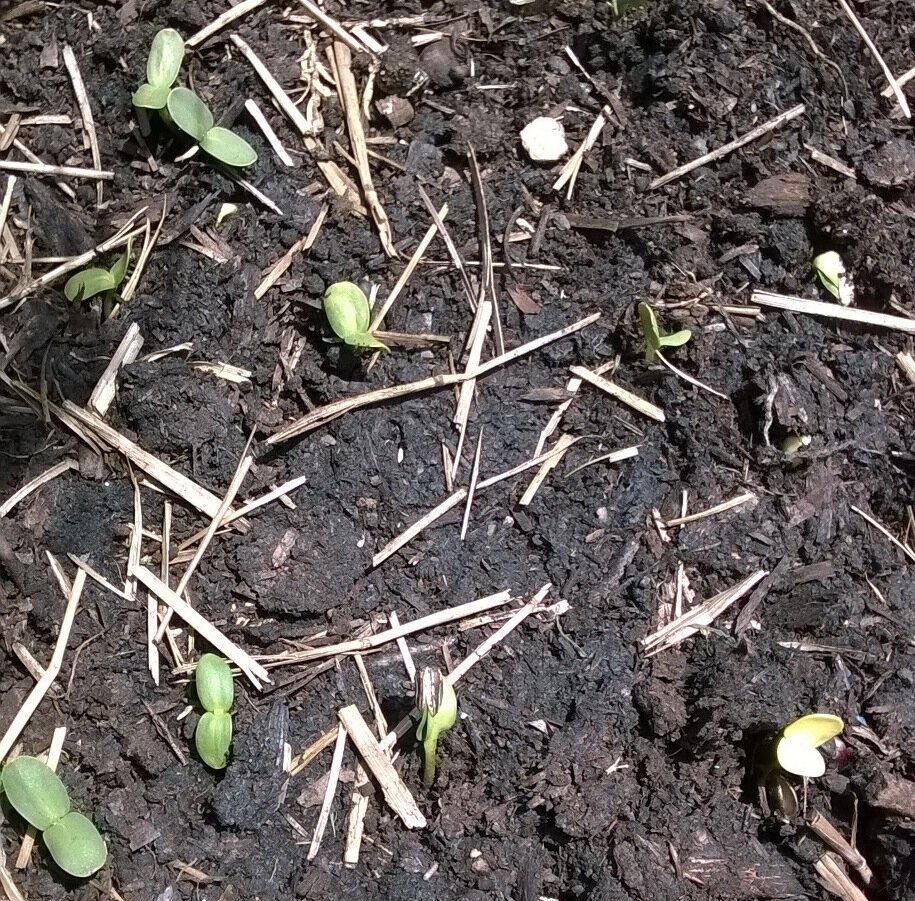 As we take care of our baby plants, we're also thinking about some garden related maker projects. Other mentors have suggested different possibilities: Ryan is developing an automatic watering system controlled by an Intel Galileo; BK showed me instructions for building a tool that tells you when your soil is too dry and needs to be watered; K-Fai came up with the idea to dry the flowers and use them to make paper for copper tape circuits. I'm excited to see which of these ideas the kids respond to, and will post updates about this project throughout the summer.