Cecil B. Moore was jumping with lots of energy this week. On Monday, the kids took large strides in their video making project. They made an assortment of crazy costumes and even began filming some amazing scenes. I don't want to give it away just yet so stay tuned!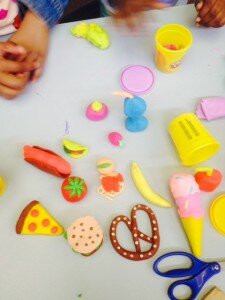 On Tuesday, we continued working on the fort. When taking the fort down from it's holding place, Joanna and I discovered that the cardboard had gotten a bit warped from the humidity of the room. At first, we were quite bummed about it but after putting our heads together we decided to reconstruct the top half of the fort and make it into a huge wave that coincides with the story the kids have written. We used some metal pipes to keep the wave set in place. Viola! Problem averted.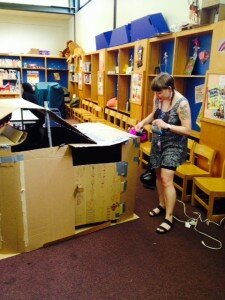 On Wednesday, Abbey came to work with us and we started a claymation project with a large group of children and it turned out great! We decided to make a big mouth and have it eat all this food made from clay and play-doh until all it's teeth fell out. Joanna worked with another group of kids to make human animations. It was bit rocky at times. Some of the children were being quite disruptive but the situation was eventually resolved and we continued working. The kids quickly got the hang of the iStopmotion software and began creating their own animations.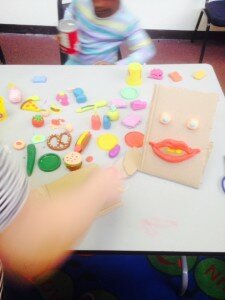 Thursday and Friday we continued working on the story and fort. Thursday was super productive. The kids, with the assistance of Lauren, who was shadowing made a door and a very cool door knob to match. We wrapped up the story as well. Due to the rain, only girl showed up on Friday but we had an awesome time none the less. The paper mache process began and it was such fun. Gavin shadowed and was a skillful addition to the team. I'm looking for forward to more paper mache, painting and bookmaking next week!