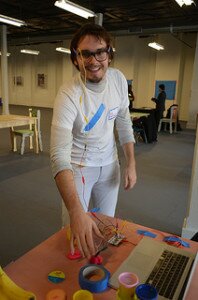 The Free Library of Philadelphia's Maker Jawn team is partnering with STAMP: The Virginia and Harvey Kimmel Family Teen Program and The University of the Arts Pre-College Program for a BIG event! Join us for Discover A.C.T. (Arts & Culture for Teens) Day on Saturday, March 15th from 1-4pm at UArts Hamilton Hall (320 S. Broad Street, Philadelphia).
What's Discover A.C.T. Day? It's a FREE resource fair of arts & culture opportunities just for teens. Come learn about after-school programs, classes, summer camps and more that can help you discover your passion and make your creative mark!
We'll be there showing off the Makey Makey Makey, a low-cost, DIY version of the MaKey MaKey, which is a device that enables you to make your own controllers and inputs for a computer (video game controllers, alternative mouse clicks and key commands). The Makey Makey Makey is a great, creative, hands-on introduction to electronics and computing, circuits, and soldering.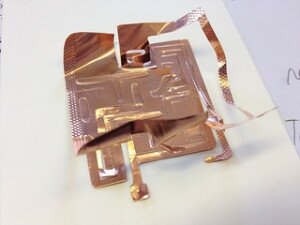 Teens who attend can also sign up for a STAMP Pass (which gets Philadelphia residents ages 14-19 FREE admission to 12 museums), and enter to win free tuition for a UArts Pre-College Saturday School class!
For more information, visit www.discoveractday.eventbrite.com